These Anti-Inflammatory Immunity Shots with ground ginger are not only delicious but also packed with powerful nutrients that work wonders in reducing inflammation in the body. As someone managing PCOS, I know the importance of prioritizing our health, and these shots have been a true saviour for me.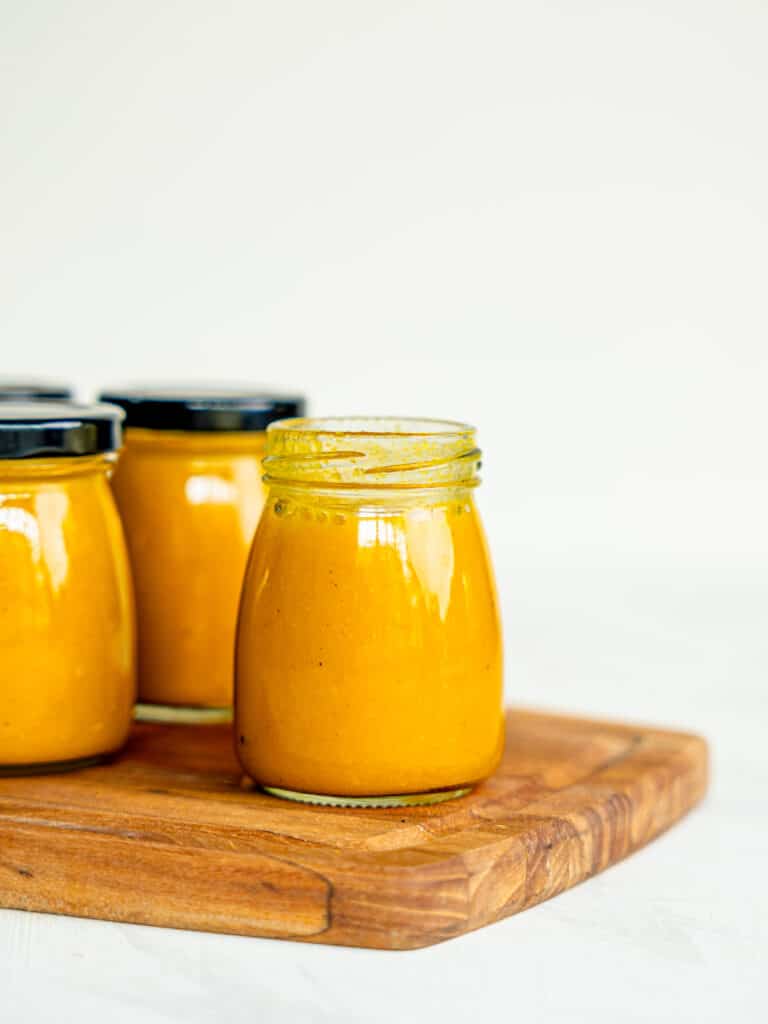 Why Incorporate Anti-Inflammatory Ingredients into Your Diet?
Incorporating anti-inflammatory ingredients into your diet offers a wealth of health benefits that can improve your overall well-being. Here are some compelling reasons to include these ingredients in your daily meals:
Enhanced Immune Function: Boost your body's defences against infections and illnesses with the antioxidants, vitamins, and minerals found in many anti-inflammatory foods.
Improved Digestive Health: Promote a healthy gut with ingredients like ginger and probiotics, aiding in digestion, nutrient absorption, and general wellness.
Joint Health and Pain Relief: Reduce swelling and discomfort, particularly for conditions like arthritis, with the anti-inflammatory properties of ingredients like turmeric.
Weight Management: Manage weight and maintain a healthy BMI by addressing inflammation-related issues linked to obesity.
Balanced Blood Sugar Levels: Regulate blood sugar and improve insulin sensitivity, beneficial for individuals with diabetes or those at risk.
Skin Health: Support healthy skin and reduce skin issues such as acne, eczema, and psoriasis through the consumption of anti-inflammatory foods.
Mood and Mental Health: Positive effects on mental well-being, as emerging research, suggests a link between inflammation and mood disorders.
Overall Longevity: Reduce inflammation and support bodily functions for a longer and healthier life.
Balanced Hormones: Manage hormonal imbalances and associated symptoms, especially for conditions like PCOS.
The Immunity Shots Recipe
Let's delve into the heart of this fantastic recipe. To make the Anti-Inflammatory Immunity Shots, you'll need these easily accessible ingredients:
Ingredients
Oranges – Packed with vitamin C and immune-boosting properties, oranges add a delightful tangy sweetness to the shots.
Fresh Ginger – A natural anti-inflammatory agent, ginger adds a zingy kick while aiding in digestion and soothing the stomach.
Apple Cider Vinegar – A potent elixir that balances the body's pH levels and supports a healthy gut, reducing inflammation and promoting overall well-being.
Ground Turmeric (or Fresh Turmeric, if using a glass blender) – Celebrated for its anti-inflammatory and antioxidant properties, turmeric is a true superhero in combating inflammation and supporting the immune system.
Black Pepper – Enhances the absorption of curcumin, turmeric's active compound, making it a vital addition to the shots.
Instructions for Making the Shots
Creating these Anti-Inflammatory Immunity Shots is incredibly simple. You don't need any specialized equipment, just a blender and a sieve (or a cheesecloth bag) to strain the mixture. Follow these steps:
Peel the oranges and ginger, then add them to the blender along with apple cider vinegar. Blend the mixture for a few minutes until it reaches a smooth consistency.
Strain the liquid by passing the blended mixture through a sieve or using a cheesecloth bag. This step ensures a silky-smooth texture, free from any fibers or bits.
Add ground turmeric and black pepper to the liquid. If you have a glass blender, you can add fresh turmeric instead, but be mindful of potential staining.
Thoroughly mix the turmeric and black pepper into the liquid, elevating the shots' immunity-boosting power.
Divide the concoction between six small bottles or one big bottle for convenience. Start each day with a shot to kickstart your morning on a healthy note.
These are the little bottles I use.
Here are a few more ways to reduce inflammation through your diet:
Add turmeric and black pepper to your curries, stews, and soups.
Include ginger in your smoothies, stir-fries, and teas.
Snack on nuts and seeds to benefit from their anti-inflammatory properties.
Consume a variety of colourful fruits and vegetables, which are rich in antioxidants and phytonutrients.
Choose fatty fish, such as salmon or mackerel, for a healthy dose of omega-3 fatty acids.
Use olive oil as your primary cooking oil for its heart-healthy properties.

Hey! If you make this recipe, I would love it if you could leave me some feedback and a rating ⭐⭐⭐⭐⭐ in the comment section at the bottom of the page! Also let me know on Facebook, Instagram or Pinterest! I can't wait to hear your thoughts and see your photos!
Anti-Inflammatory Immunity Shots
Packed with nutrients to reduce inflammation, boost immunity, and support overall well-being. Perfect for those with PCOS or anyone seeking a healthier lifestyle. Try it today!
Ingredients
4

Large Oranges

60

g

Fresh Ginger

90

g/ml

Apple Cider Vinegar

2

tbsp

Ground Turmeric

see notes

1/4

tsp

Ground Black Pepper
Instructions
Peel oranges and ginger, then blend with apple cider vinegar until smooth.

Strain the mixture through a sieve or cheesecloth for a silky texture.

Add ground turmeric and black pepper, or use fresh turmeric if using a glass blender.

Thoroughly mix turmeric and black pepper for enhanced immunity benefits.

Divide the mixture into small bottles or one big bottle for easy daily consumption. Enjoy a shot every morning for a healthy start to your day.
Notes
* While turmeric is a remarkable spice, its vibrant colour can stain surfaces and kitchenware. If you're concerned about staining your blender, adding the turmeric and black pepper after straining the liquid is a safer option.
Additionally, if you prefer fresh turmeric, remember to use a glass blender to avoid any permanent staining.
Read the full blog post when making these anti-inflammatory immunity shots for extra tips along the way!
These nutritional values are provided as a guide only and may be different depending on your ingredients and measurements.
Nutrition
Nutrition Facts
Anti-Inflammatory Immunity Shots
Amount per Serving
% Daily Value*
* Percent Daily Values are based on a 2000 calorie diet.
Did you make this?
Leave a rating & leave some feedback in the comments section below! You can also tag me on Instagram @Nourishing.Niki and use the #NourishingNiki